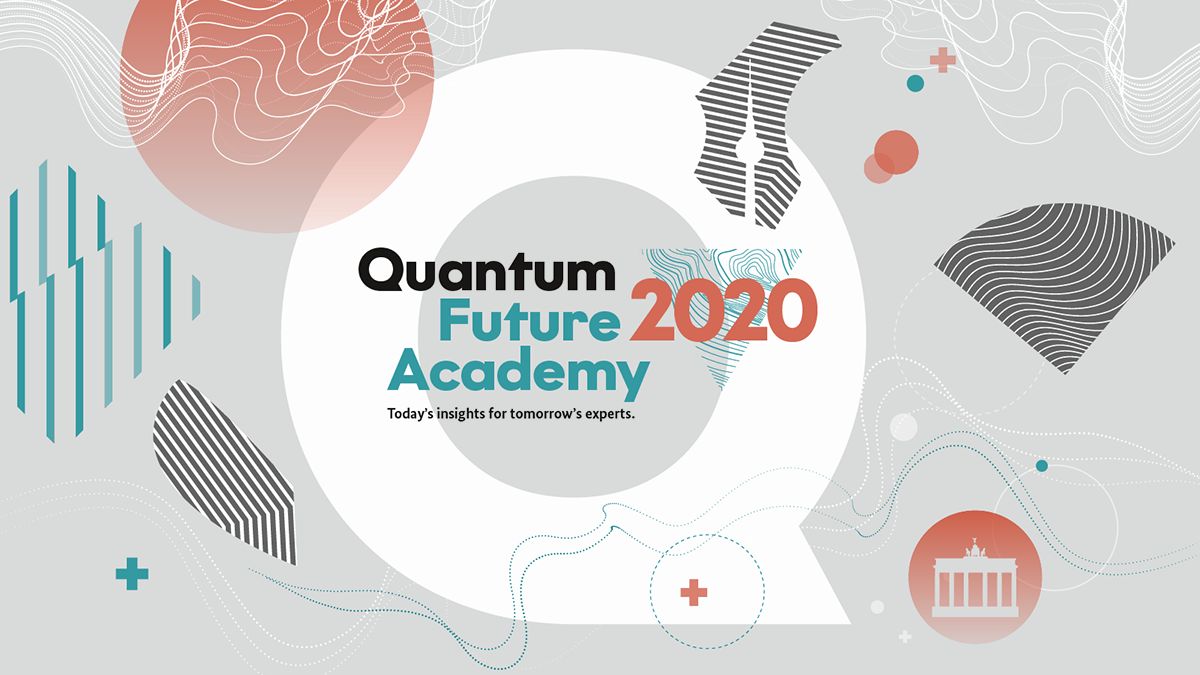 Quantum Future Academy 2020
In November 2020, the first European Quantum Future Academy will take place in Berlin under the motto "Today's insights for tomorrow's experts". As part of its EU Council Presidency, Germany, with the Federal Ministry of Education and Research (BMBF) as host, will invite around 60 selected students from the natural and engineering sciences from around 30 European countries to an exciting and exclusive week in Berlin.
From November 1st to 7th, participants can expect exclusive insights into the most diverse areas of applied quantum technologies. These include visits of companies and laboratories, meetings with researchers and industry partners, interesting hands-on workshops and extensive networking opportunities. Of course, cultural activities in the cosmopolitan city of Berlin are not neglected.
The Quantum Future Academy will take place within the framework of Germany's EU Council Presidency 2020. It is hosted by the German Federal Ministry of Education and Research (BMBF) in cooperation with Ferdinand-Braun-Institut, Leibniz-Institut für Höchstfrequenztechnik (FBH) and Humboldt-Universität in Berlin. The initiative is supported by the European Quantum Flagship Initiative of the European Commission and various institutions of the participating states. The application process for the Academy is organised independently by the European partners in their country. This event is motivated by the intention to support the formation of a sus-tainable network of young European researchers in the future field of quantum technologies.
What you need to know
Who can participate?
Students of engineering or natural sciences from universities of the participating countries in bachelor and master programs with basic knowledge in quantum mechanics. Participation in the academy is free of charge. Meals and housing will be provided. Travel expenses to and from Berlin will be reimbursed in coordination with the organisers. The event language is English.
How to apply?
For students currently studying engineering or natural sciences at an Irish University, the following application process takes place. Applying students should be in the final year of undergraduate program or have been in a master program at the time of the event and have basic knowledge of quantum mechanics.
Stage 1: Please submit your application, including a short letter of motivation (1 page), a recent CV (2 pages), and a recent transcript of records, by 10 August, 2020 via email to:



The submission deadline is 10 August 2020.
Stage 2: Further information on that will be sent to the candidates by email. The best applicants will receive a ticket to attend the academy in Berlin!
More information: